Deinterlacing is the process of converting interlaced video into a non-interlaced form.


De-Interlace mode is applied to Network camera as a default value.
User can set De-Interlace mode at Network Cameras Web page.
1. Please go to Network Camera Live View page.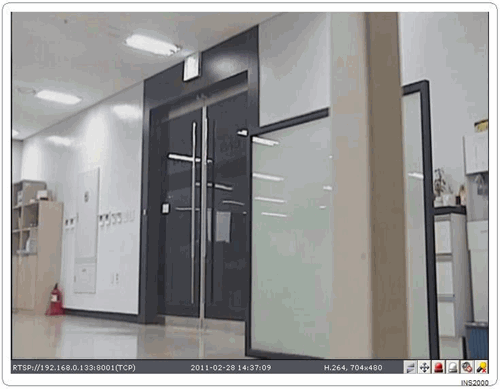 2. Please click the right button of mouse on video image, and then the menu bar will be pop up like below.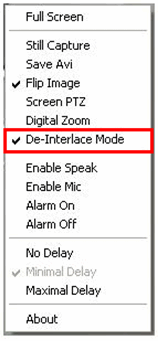 3. User can Enable / Disable De-Interlace Mode by checking at the menu bar.