Windows Firewall will automatically block some features of CMS program in order to protect your computer, so you should unblock CMS and Search programs when Windows Security Alert windows are pop up.


Ex) Windows XP - Windows Security Alert
You can also manually set Windows Firewall exception for CMS and Search program.
Ex) Windows XP – Windows Firewall program exception setting procedure
1. Please Select Windows Start -> Control Panel.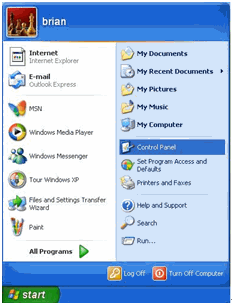 2. Please select Windows Firewall.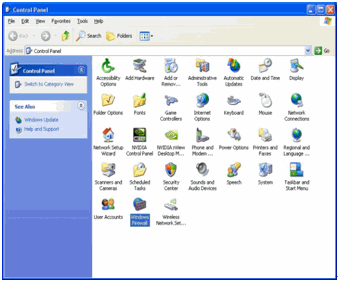 3. Please select Exceptions tab.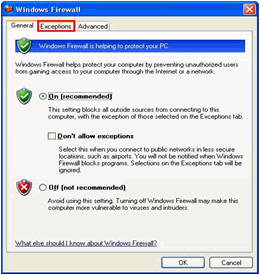 4. Please check at CMS and Search, and then select OK button.