Introduction
XNET NVR2 is compatible with all of XNET IP Camera
products for flexible and efficient surveillance monitoring environment CCTV system.
XNET NVR2 is connecting up to 32 XNET cameras, simultaneously recording, playback, live viewing and remote access system setup with NVR Client. XNET NVR2 can be combined to support a middle- scale orsmall size system deployment for systems requiring recording and management of XNET IP Cameras.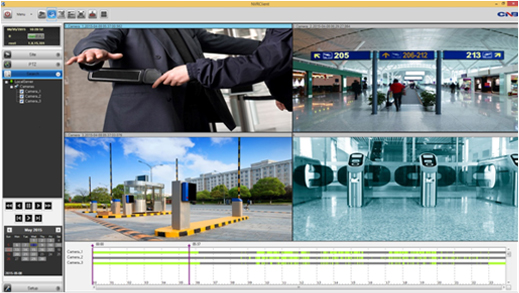 Main Features
Multiple live view up to 32CH (Dual Monitor : 64CH)
Video aspect ratio setting
Virtual matrix in views
Remote search and Local search
Remote setup and Local setup
Device discovery support by UPnP
Easy Installation (Setup Wizard)
Two-way audio support
Device discovery support by UPnP
Motion/Sensor/Alarm Event Trigger
Schedule Recording Mode(Continuous, Event)